The fact is, we all love Bluetooth until it stops working. There's nothing more annoying than when you can't connect Bluetooth headphones to your Mac. Luckily there are plenty of troubleshooting tips to help solve the troublesome blues.
If you're having problems connecting, syncing, or finding your headphones, keep reading, we've got all the troubleshooting tips you need.
Connect your Bluetooth headphones to your Mac
Let's start with the basics. Ensure your headphones are fully charged or have fresh batteries and switch them into discoverable mode, then: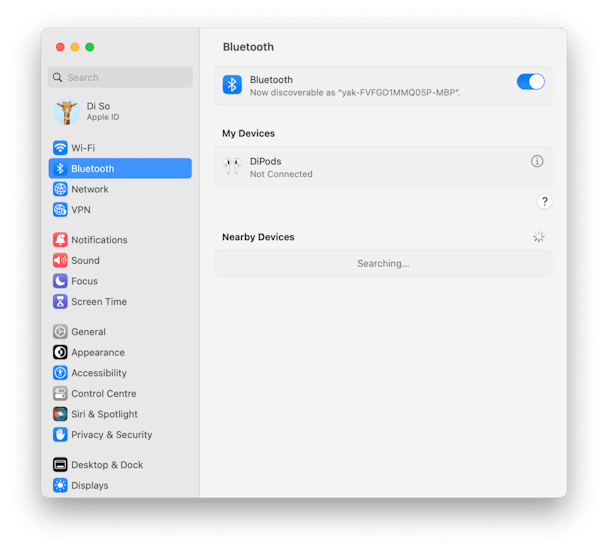 Select the Apple Menu > System Settings > Bluetooth.

To turn Bluetooth on, switch the toggle.

Wait for your headphones to appear in the list on the right-hand side, then press Connect.
Simple! But if your headphones don't show up on the list, keep reading.
Bluetooth headphones not showing up on Mac
So you've tried to connect your headphones, and they're not showing up in the list. Here's how to troubleshoot:
1. Turn Bluetooth off and on
Use the steps above to open the Bluetooth settings.

Turn your Bluetooth off and on again.

Connect to your device.
2. Restart your MacBook
If you still can't connect your Bluetooth headphones to Mac, it's time for a quick restart, here's how:
Select the Apple menu > Restart.

Reopen your Bluetooth settings using the instructions above.

Turn your Bluetooth on, and search for your headphones on the list.
Still no joy? Keep reading.
3. Remove other Bluetooth devices
If restarting your Mac hasn't helped, it could be that you have too many Bluetooth devices connected, which can cause connection issues. So let's disconnect some and try again. Here's how: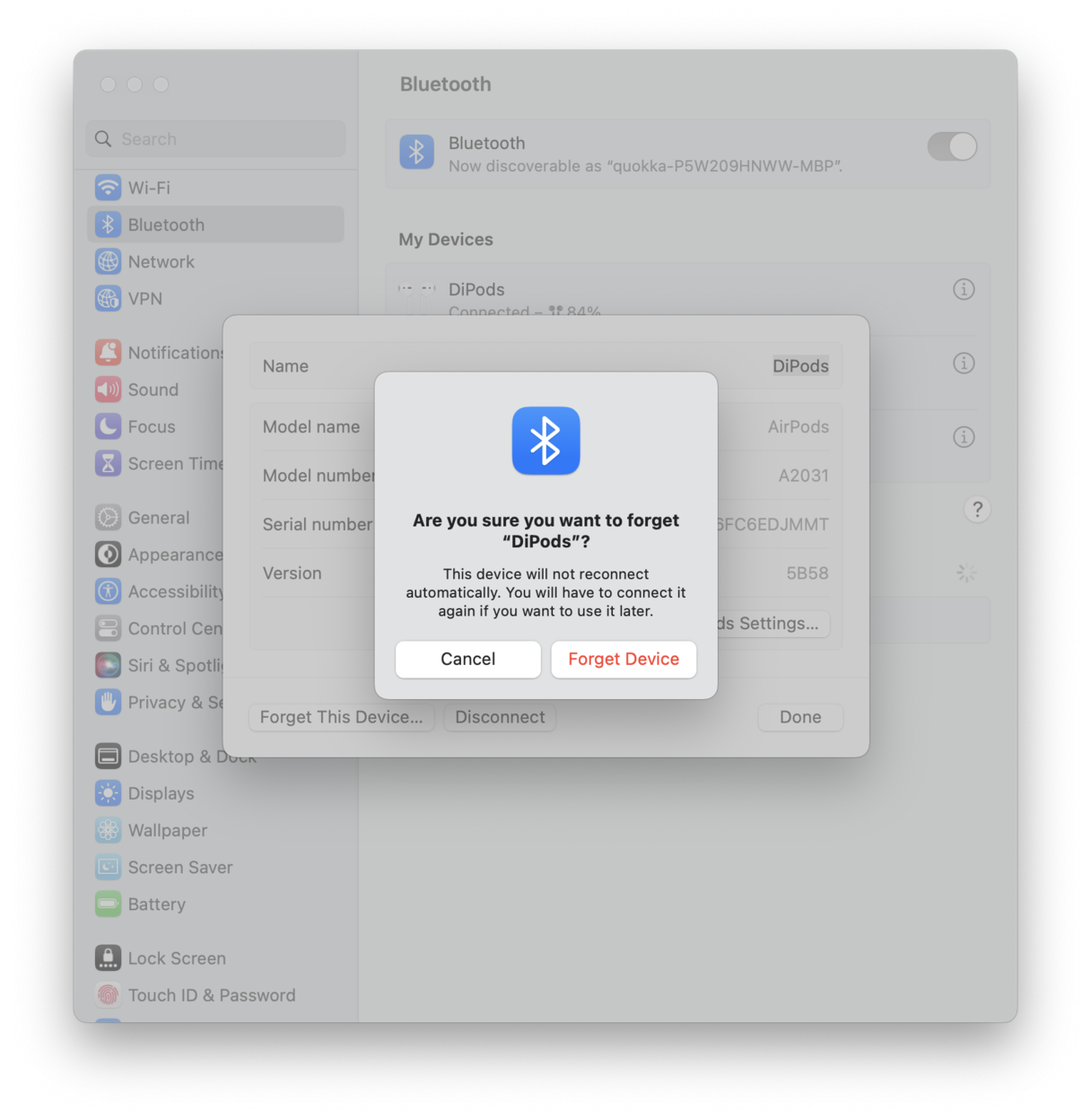 Select the Apple Menu > System Settings > Bluetooth.

From the list, select a device and click the i icon.

Then click Forget Device and confirm.

Repeat for all your devices, and finally, restart your Mac.
After you've removed all of your devices and restarted your Mac, make sure your headphones are in discoverable mode and try to connect again.
Tip: Did you know that 7 Bluetooth devices are considered the maximum? But It's common to encounter issues if you exceed 3 — some devices require more data than others.
4. Reset the Bluetooth module
If you've tested all of the above troubleshooting tips, and you still can't connect Bluetooth headphones to your Mac, it's time to reset the Bluetooth module. Here's how:
Open Terminal from the Applications/Utilities folder or via the Spotlight search.

Type in this command: sudo pkill bluetoothd and press Return.

Type your admin password if prompted.

Restart your Mac and check if your headphones reconnect.
5. Search for interfering apps & remove them
It sounds like a strange troubleshoot tip, but occasionally apps can corrupt your Bluetooth settings on your Mac. So, if your Bluetooth headphones are still not showing up on your Mac, or you can't connect them, it's worth removing any recently downloaded apps and testing your headphones again. Here's how: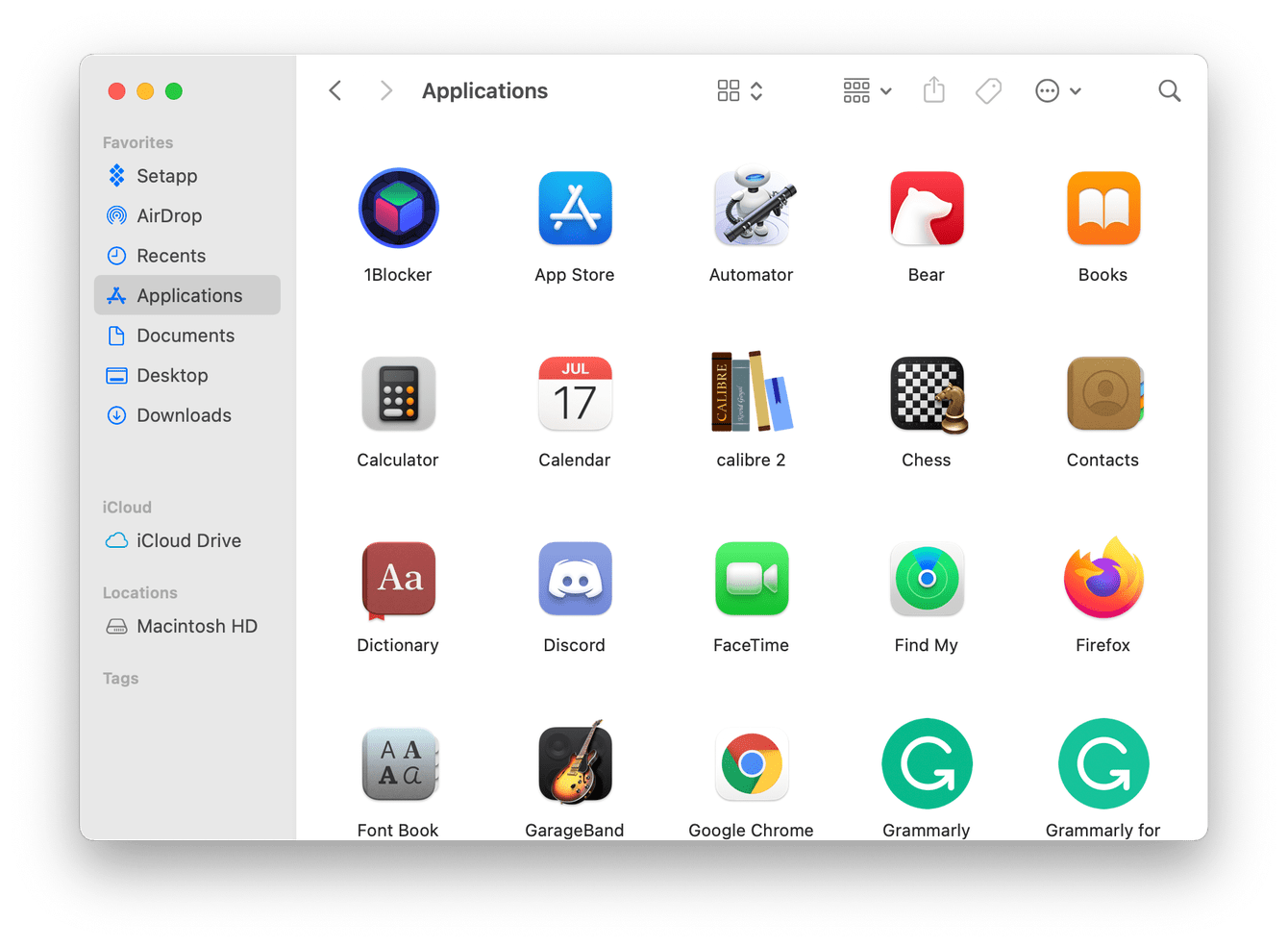 Open a Finder window.

Select Applications.

Search through and find the app you want to remove, then press Command-Delete.

Empty your Trash and try to connect your headphones again.